E-invoicing solution ensuring tax compliance in more than 60 countries, based on qualified signature and legal archiving, eas'Invoice allows you to centralize, personalize and control your customer/supplier invoices dematerialization scenarios.
The centralization of your invoicing flows provides you with a complete view of your invoicing. You can fully customize the processing of your invoices according to the tax regulations of the issuing country and your customers' preferences.
Non-intrusive in your business applications, eas'Invoice guarantee you with the conformity of the offered services. 
Switch to tax-compliant dematerialization easily and at a lower cost (pay per use). 
Modular solution for processing your invoices
Transformation
Signature
Archiving
Communication
Reporting
Transformation
The Transformation service allows you to keep your invoice generation process unchanged while guaranteeing that the invoice is sent in the format your customers want.
eas'Invoice can transform your PDF invoices into the format required or imposed by your customers
(Factur-X, FatturaPA, UBL, specific XML flow, PDF/A, PDF/A3...).
This way you meet the legal and business requirements of your customers!
Signature
Archiving
Communication
Reporting
eas'Invoice in your customer and supplier invoice scenarios
Customer Invoices - Streamline Processing
Connected with your ERP or invoicing system.
Eliminate the need for a reliable audit trail.
Comply with your country's tax regulations.
Supplier Invoices - Keep the reliable copy
Increase the ROI of dematerializing your invoices.
Get rid of the need to keep your invoices on paper.
Comply with your country's tax regulations.
Simplicity and modularity
"Adapt, not adopt" sums up the philosophy of the eas'Invoice solution. It allows simple integration with any billing tool and, thanks to its microservicesmodular concept, it leaves freedom in the rules to manage all your billing flows.
eas'Invoice meets above all the fiscal regulatory requirements of more than 60 countries as well as the expectations of companies wishing to set up a fiscal dematerialization of their invoices.
"Pay per Use" is eas'Invoice's pricing model. You pay for what you consume without any obligation. 
In order to meet the requirements related to your data and to facilitate its integration, the eas'Invoice solution is installed within your Information System.
You have the choice of entrusting us with your data or keeping it on your servers.
Thanks to the reporting module, you can track the services you consume very precisely. You have complete visibility of your billing process.
They have adopted eas'Invoice!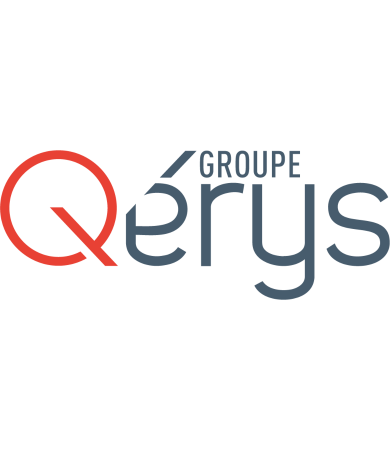 "By implementing eas'Invoice, we have secured our invoicing process. The solution respects the time constraints to manage our monthly batches of 35,000 invoices from our Infor M3 ERP. » Damien Coutant, CIO of Groupe Qérys
"In less than a month, we were able to integrate the eas'Invoice solution with our OpenText StreamServe invoice management system. The proposed operation and pay-per-use model corresponds perfectly to our needs for processing approximately 10,000 invoices per year. » Nathalie Beaucher , CFO at Pillivuyt
Complies with mandatory electronic invoicing regulations.

High ROI with reduced mailing and invoice management costs.

Securing the delivery of invoices.

Reduction of payment times.

Complete and transparent integration into your information system.

Full support of the Factur-X format.

Robust, high-performance solution.

Pay per Use" model: costs adapt to the variations of your business.
BCSolutions supports you !
With our expertise and project experience, we can help you set up your project.
From analysis to deployment, we will take care of all phases of your project.